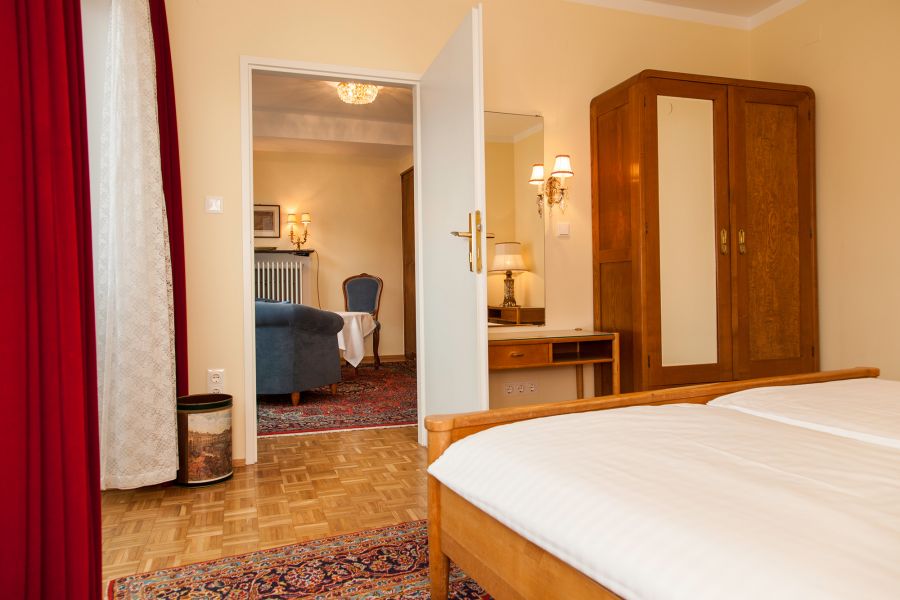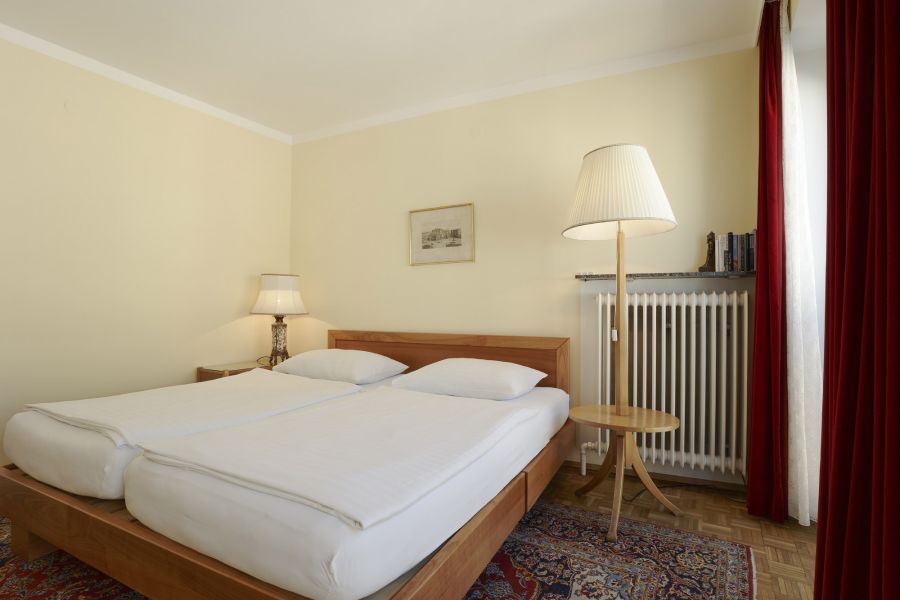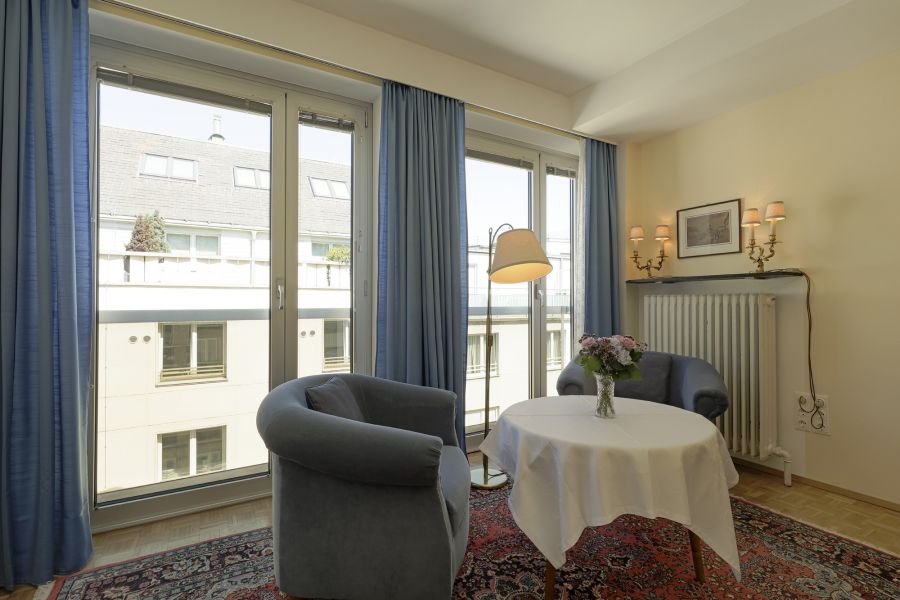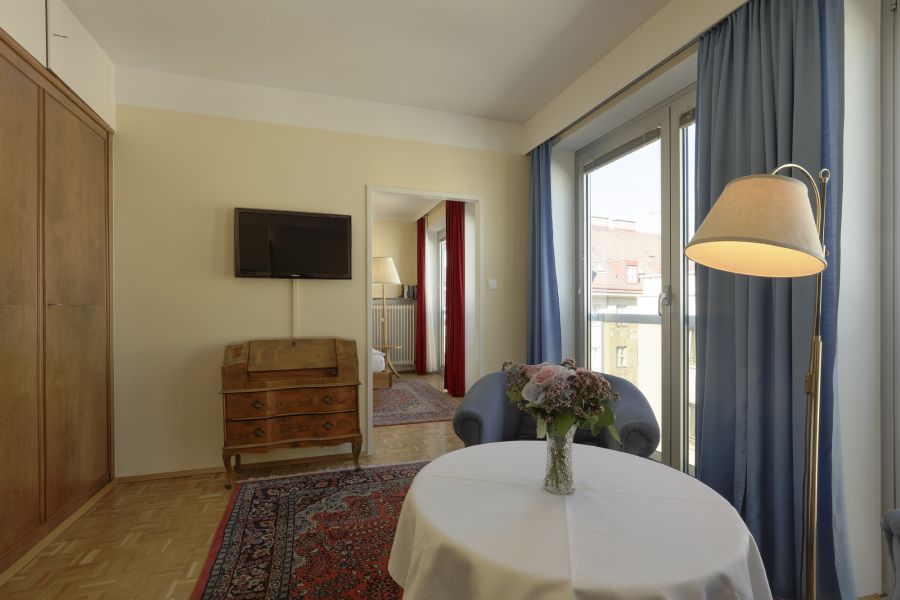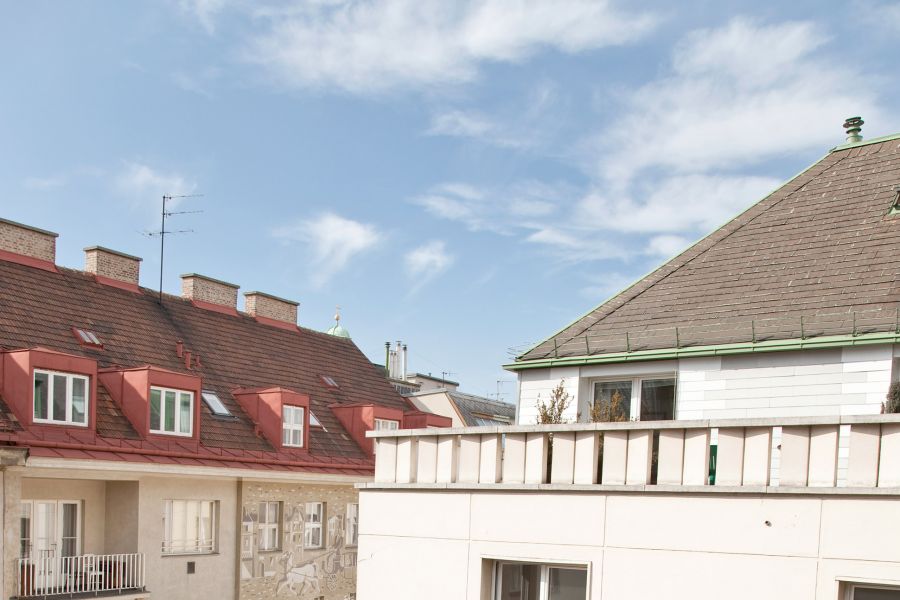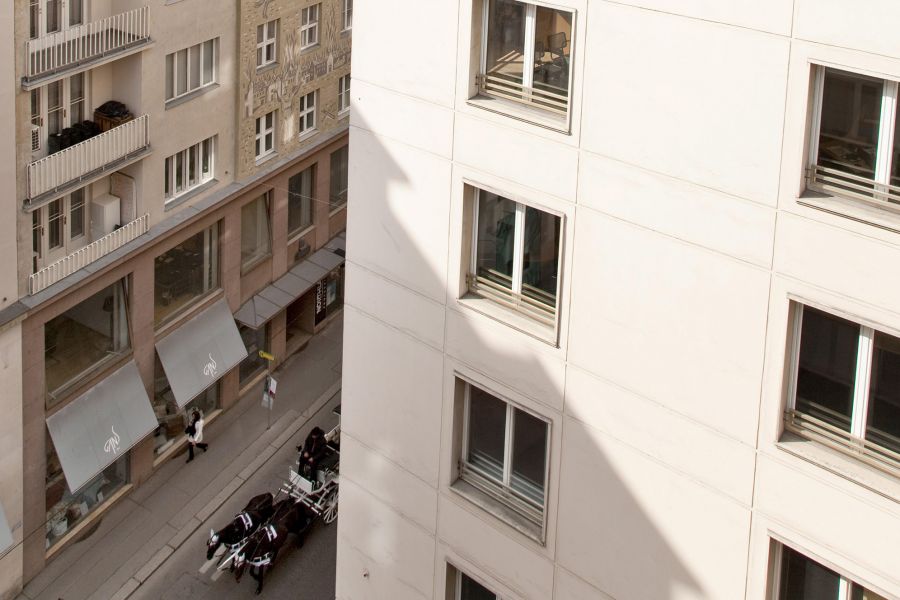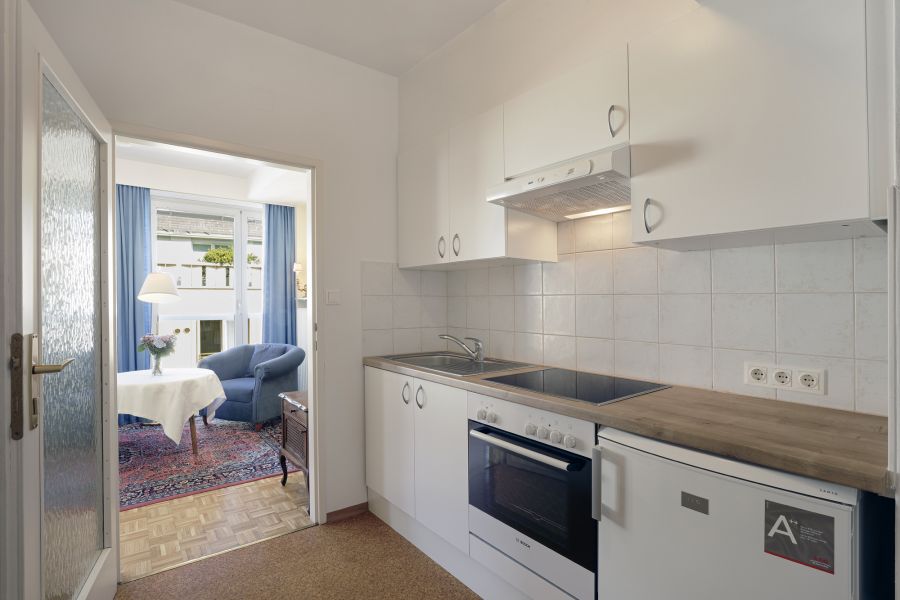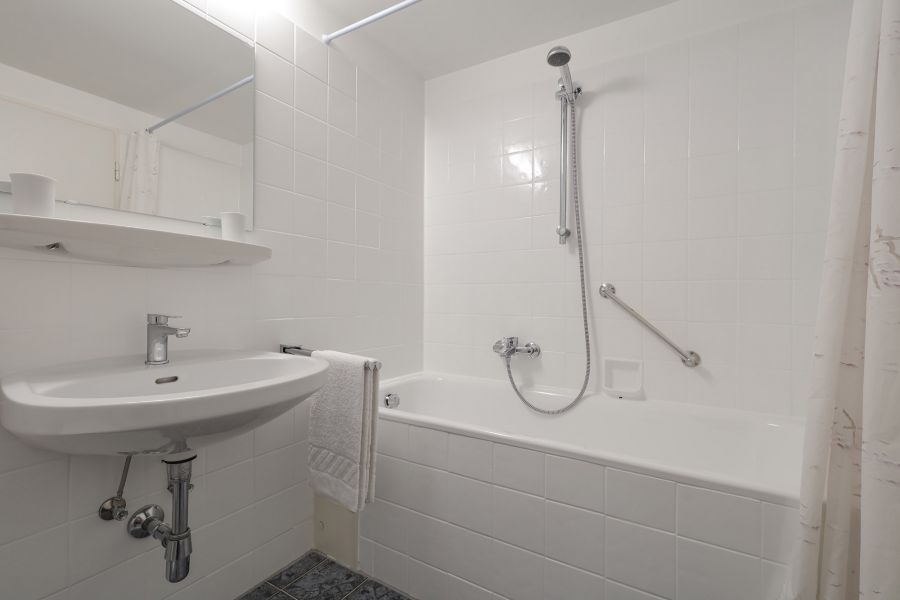 This small, two-room apartment size is 37 m² (398 ft²). The living room and bedroom together measure 28 m² (301 ft²).
This apartment includes a fully equipped kitchen, a bathroom, a living room, and a bedroom with a two-person bed*. The apartment does not provide a view over St. Stephan´s Cathedral. On the other hand it is quieter, even if the windows are open, as it is faces away from the square. While there is no personal laundry machine in this apartment, our laundry machine is available for use.
All apartments are located on the 7th floor and are accesible via elevator. From the building entrance there are 6 steps to the elevator.
Housekeeping is included in the overall charge and is offered before 11:00 am on Monday through Saturday, except on holidays.
Available in this apartment:
Fully equipped kitchen
Shower/bathtub combination, toilet
Linens, towels
Hair dryer, soap, shampoo
Two-person bed* – separable into two beds
Prepaid mobile phone
30-inch satellite TV
Free Wi-Fi
Single-hose-air conditioner in the bed room
Floor-to-ceiling windows
Unfortunately we can not offer:
Breakfast
Parking space
This apartment does not provide a view of St. Stephan´s Cathedral.
* Traditional Austrian large bed consisting of two mattresses with a total dimension of 200 cm x 200 cm (78 in x 78 in)