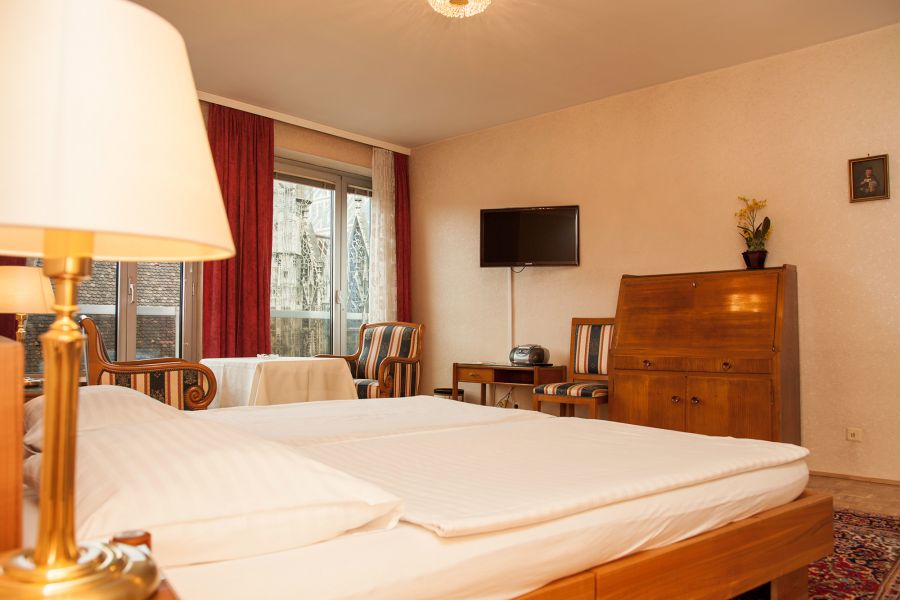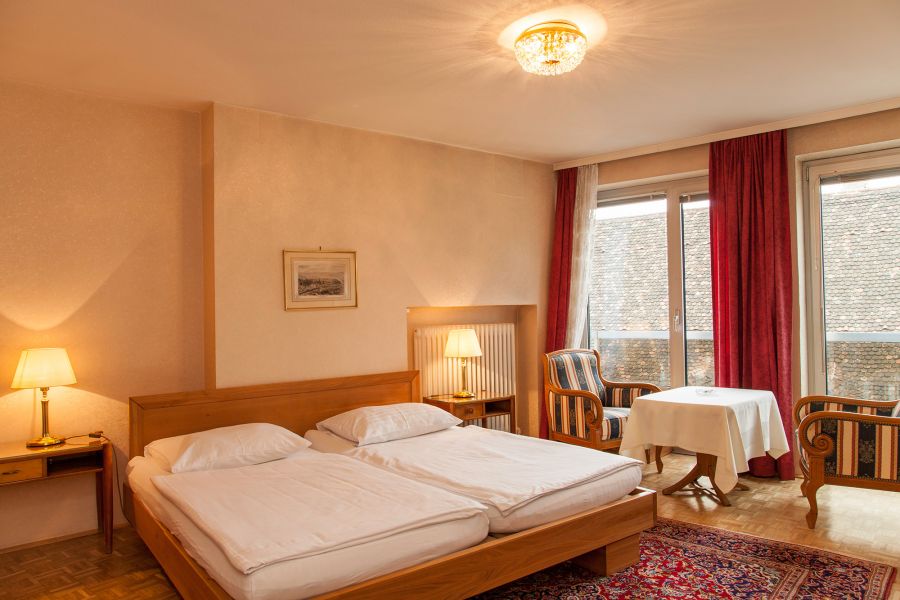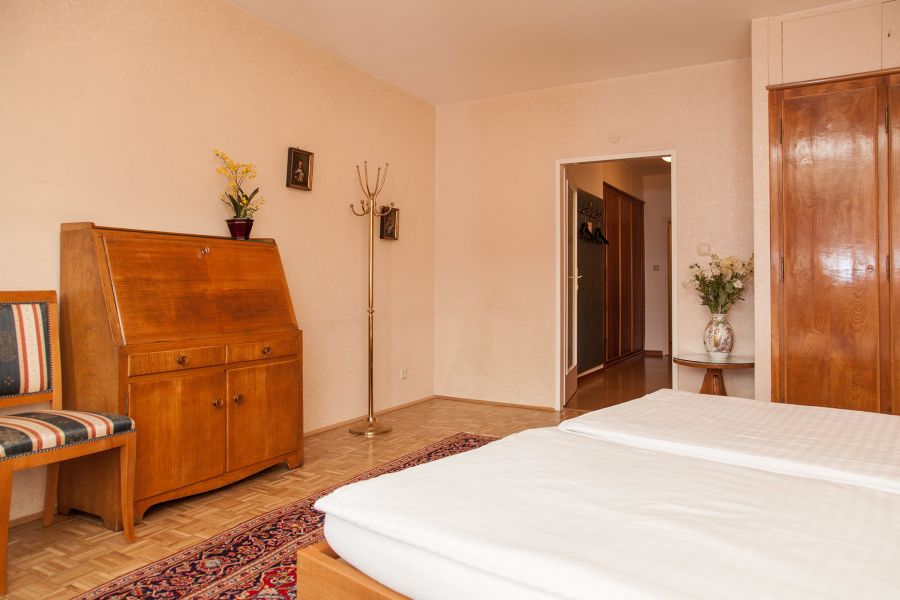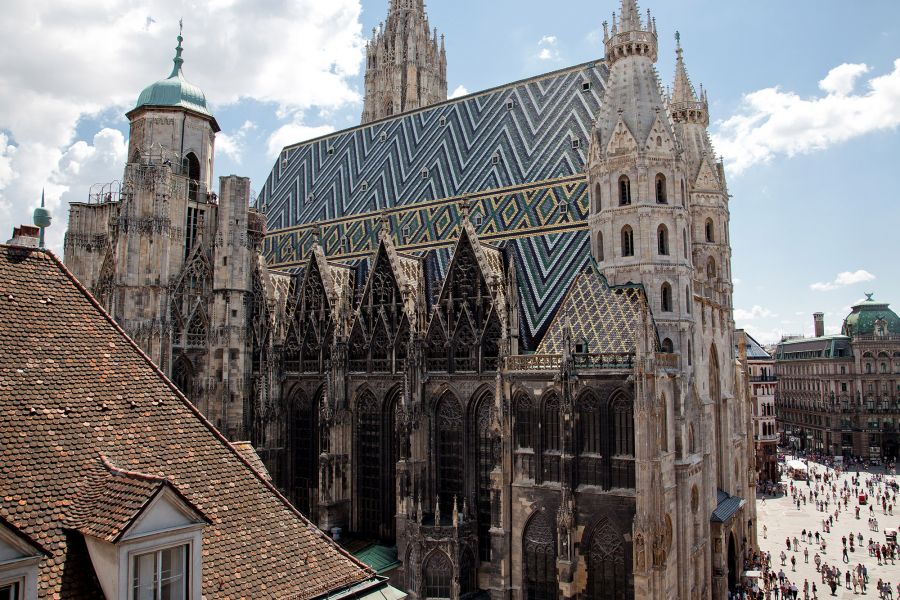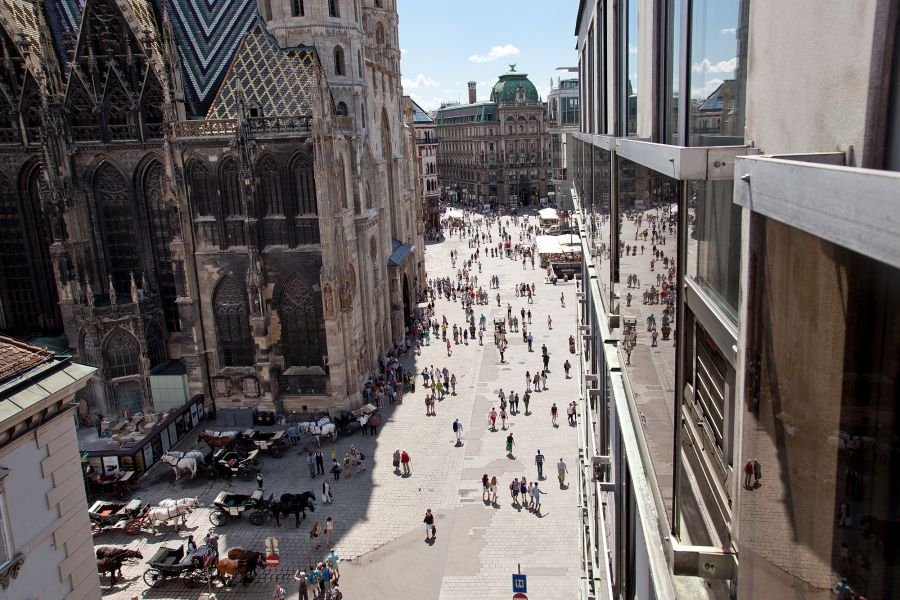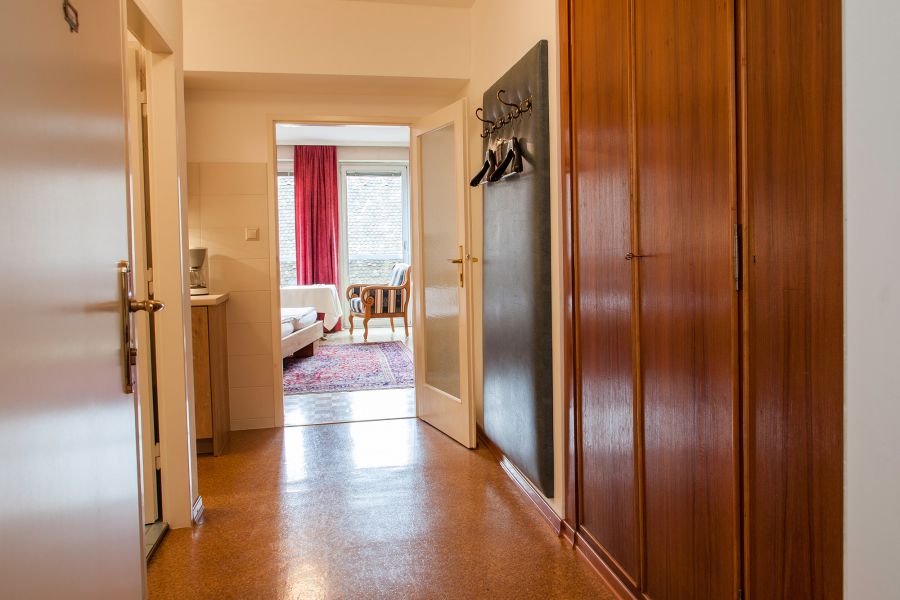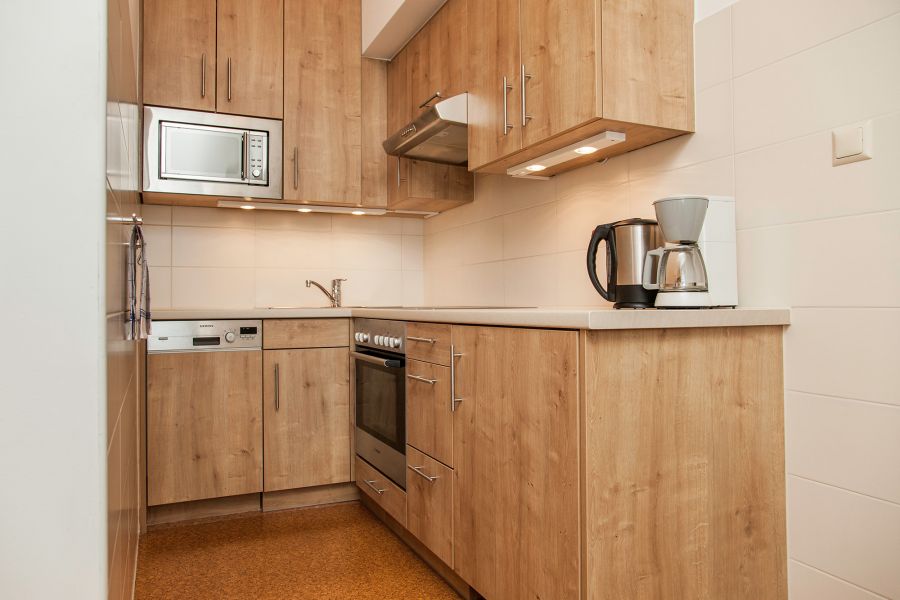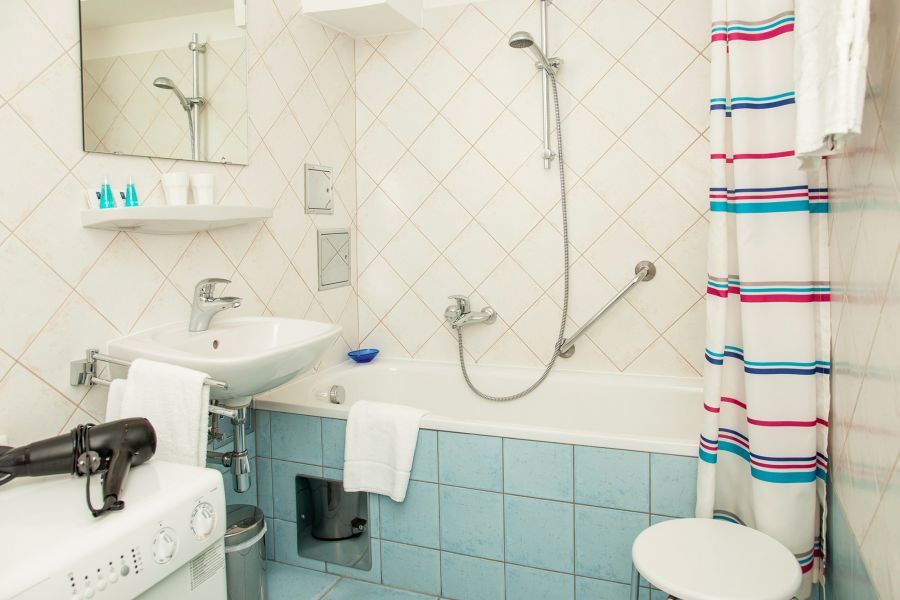 This one-room apartment is 42 m² (452 ft²) total, including a combined bedroom/living room measuring 26 m² (279 ft²).
This apartment has a combined bedroom/living room with a two-person bed*, a separate kitchen area and a bathroom with a laundry machine. The apartment provides a very nice view over St. Stephan´s Cathedral.
All apartments are located on the 7th floor and are accesible via elevator. From the building entrance there are 6 steps to the elevator.
Housekeeping is included in the overall charge and is offered before 11:00 am on Monday through Saturday, except on holidays.
Available in this apartment:
Fully equipped kitchen
Shower/bathtub combination, toilet
Linens, towels
Hair dryer, soap, shampoo
Laundry machine and laundry drying rack
Dishwasher
Two-person bed* – separable into two beds
Prepaid mobile phone
30-inch satellite TV
Free Wi-Fi
Single-hose air conditioner
Floor-to-ceiling windows
View of St. Stephan´s Cathedral
Unfortunately we can not offer:
* Traditional Austrian large bed consisting of two mattresses with a total dimension of 200 cm x 200 cm (78 in x 78 in)